This comprehensive guide will help you to purchase your TV using credit. It is designed to spread the cost of your purchase into manageable instalments.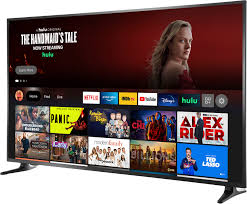 What are TVs on Finance?
Customers have the option to purchase items with staggered payment options from many retailers. This is sometimes referred as "paying on finance" or "buying on credit". This means that you can buy your item immediately and take it home, including a TV, computer, or audio equipment.
A growing number of Smart TV sales has made it more popular to finance a TV. Because customers can spread the cost of an expensive purchase over a longer period of time, they are able to select from a wider range of smart TVs. This applies to sets that might otherwise be unaffordable due to a single full cost payment.
Retailers often offer financing deals for certain TV brands and ranges. But not all. The individual retailer will determine if a particular brand or model of TV is eligible for finance. If you're looking for finance to purchase a particular brand or model of TV, it is worth searching online using the brand name to see which retailers offer the best deals.
A credit agreement is when a customer purchases an item through finance. This means that they have entered into a legally binding contract to purchase the item in accordance with the terms and conditions. These include penalties for defaulting (failing to pay agreed amounts), the right of creditors to pursue payment from customers and to prosecute them for non-payment.
Under UK law, a person under 18 years old cannot legally enter into credit agreements. This means that it is unlikely that someone under 18 can finance a TV. Credit requests are subject to extensive scrutiny by companies to make sure that they don't enter into credit agreements for underage customers.
Anybody over 18 can apply for financing on a TV purchase. It is not guaranteed that every customer's request will get accepted. All requests are considered individually so a retailer's refusal to finance a request may not mean you won't be able find a better deal elsewhere. You can also purchase finance from specialist retailers like mail order and catalogues.
It's always worthwhile to apply. Before deciding whether you want to apply for financing, it is worth checking if your decision will have any impact on your credit score. Most cases of denied finance requests will not affect your credit history.
How do TVs on Finance Work?
A customer who purchases an item on credit enters into a legal agreement. It is important to understand how the agreement works, what you can expect, and your legal rights.
A television purchased on finance means that a lender (such as a bank, specialist retail finance provider or bank) has agreed to lend the customer the purchase price.
The customer agrees to repay the loan in accordance with the agreement. The retailer does not typically give the loan. The retailer is not responsible for deciding whether a customer's request to finance a purchase is approved or rejected.
The cost of the item will be divided into equal monthly payments. These payments are usually made over a period of three to two years.
Although finance deals are flexible, you can usually negotiate the length of your repayment period. The shorter the repayment period, the lower the monthly instalments. However, interest will be more common on longer terms and customers will pay more interest for longer periods.
There are three options for financing deals
Finance deals are typically one of the following options: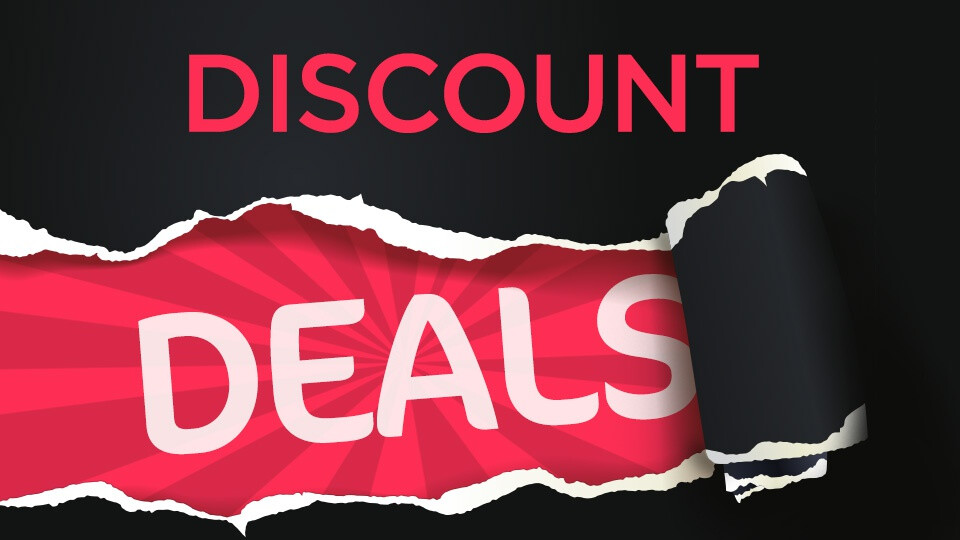 1. Interest-Free Credit
A Interest-Free credit agreement allows you to purchase your TV set and pay the retail price in installments over a specified time period. Customers prefer this option because it allows them to purchase their television set without having to pay a large amount at once and avoids any price increase due to interest payments.
It is important to make sure that all terms of interest-free deals are clear before you commit. Some deals will only be interest-free for a certain period. After that, interest will be charged on the payments. Before you sign any agreement, make sure you read the terms.
2. Interest-Bearing Loan
A interest-bearing loan is finance that you borrow the amount of the item, but you must repay the loan. The individual agreement will determine how much a customer will have to repay. Customers of Interest -Bearing credit deals should be cautious.
In the offer, the APR (Annual Percentage Rate) will state the amount that you will have to repay. Customers are advised to always verify and understand what the APR means in terms of loan repayment.
A customer should ask for a breakdown of the offer if the agreement doesn't clearly state how much interest percentage will be added to the TV's cost.
Standard APR will be offered by most retailers on financed purchases. This means that all customers will pay the exact same interest rate on an item. Some specialist retailers may offer offers that are based on credit history. This means that the final price of an item can differ significantly between customers.
3. Get Deals Now, Pay Later
Many high-street and online retailers now offer buy now, pay later (BNPL), which allows customers to purchase their goods for nothing for a set period. The retailer will typically take payment from the agreed account after that time, usually in agreed instalments or, if the customer chooses, in one lump sum.
To make the offer, the retailer will request your card details and then take the payments as agreed. These offers may not be interest-free. Customers should carefully read the terms of any finance agreement.
These broad types of finance deals are available in a variety of formats. Many retailers offer the best offers for individual customers. Customers will almost always have to repay a minimum monthly amount.
The customer can still repay more than the minimum amount requested and reduce their overall interest payments. A deposit payment is required by most retailers. The amount will vary between retailers and may be specific to each finance deal.
What information will I need to provide and what credit check will I need?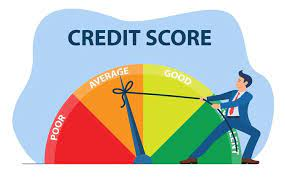 There will be a variety of retailers that will ask customers for different information in order to apply to finance deals. Customers will need to fill out a form that details their date of birth, permanent address, and likely employment status.
To verify the information you give, you will likely be asked for documents, such as proof of address or a utility bill (electricity, gas, etc.). You will need to provide proof of identity and proof that you are not a fraudster. These documents are not required by law. Many companies will accept your credit card and account card as proof of identity.
All customers will need to give permission for the credit company to conduct a credit check. If this request is denied, no company will offer you a loan. Any request for a loan will be declined if permission is not granted to conduct a credit check. The credit company will make a decision on whether or not to approve you for a loan based upon your credit score.
Bad credit reports are a record of your past financial history, including how you've managed to pay bills and debts. This information can be used by companies when they decide whether to approve you for a loan. Your report is not the only thing that companies use to make decisions. If one lender denies your request, it does not mean you won't be approved. If your initial request is denied, it's worth looking around.
However, lenders will be more inclined to raise the interest rates on customers with poor credit ratings. The retailer won't have access to your credit report so they will not be able give any explanations for denial. You can check your credit report online by searching for "How to verify my poor credit record".
Many sites offer free access to your report. Customers are advised to exercise extreme caution when submitting personal information online, as this could expose them to identity theft and financial fraud.
Is it possible to finance a TV with bad credit?
Companies offer financing deals for television sets to customers with bad credit ratings or without having to submit any credit checks.
These companies may request more information from customers, often asking for higher interest rates than the average, sometimes higher. They might also ask for the signature of a friend or family member.
Make sure you verify that the Financial Conduct Authority has authorized any company offering financing deals on TV sets or other items.
Techscheme is a great alternative to traditional finance. It offers television sets and other home electronics through a scheme called wage sacrifice. This scheme requires that the customer's employer sign up for it. 12 monthly payments are taken from the customer's salary and there is no interest.
It is your responsibility as a customer to ensure that the finance agreement, including any interest fees, you sign up for will be affordable in the long-term.
TVs and Finance
The main advantages of buying a TV on financing are that you may not have to pay upfront cash for it.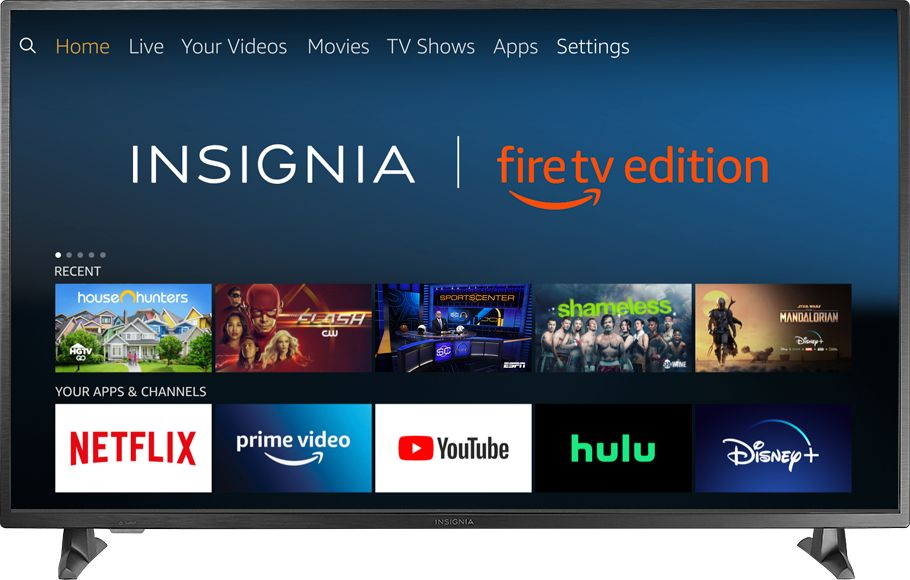 Affordability
Finance or credit on TVs are intended to offer a low-interest payment option for items that are too costly to pay in one payment.
Choose the Model that you want
A good way to get the television you want is to spread the cost of the purchase into smaller instalments.
Get the best interest-free deals
A great finance deal will enable you to purchase the highest quality models with the latest technology and the best interest-free deals at no additional cost.
A TV purchased on financing can help improve your credit score. Each item purchased on finance will not have to be paid late or the loan defaulted. This allows you to get finance for future purchases, and also lowers your interest rate.
The Disadvantages Of TVs On Finance
By entering into a credit agreement, you are effectively agreeing to pay money that you don't yet have. This is a risk for both the lender and customer.
Lenders will put in place safeguards to their investment and protect your repayments. A finance agreement can put pressure on customers to make sure that repayments are paid in full.
Customers often make poor decisions about how monthly payments will impact their budgets. This can lead to customers being locked into deals that seem attractive and affordable in the beginning but which they feel financially draining and pressured by the start of the repayments.
The principal problem with financing a TV is the interest payments on the credit. Two ways interest can accrue on finance:
APR
It is important to clearly indicate in the initial agreement how much interest you will need to pay. This means that you must pay more than the actual price of the TV to get the loan. Interest-Free is the best deal. This means that you won't have to pay any more than the actual price of the TV.
If you have low credit scores, it can be difficult to obtain interest-free deals. Any offer or agreement will include an APR (Annual percentage Rate) showing the interest payment. It is important to understand the meaning of this rate and the impact it has on the price of the set.
Interest rates can add significant amounts to the advertised purchase price, especially if repayments are made over a longer period of time. Double-check to make sure you are satisfied with an offer.
Missed payments
Any missed payments are subject to interest payments. This includes missed payments on interest-free agreements. Finance purchases usually require you to agree to regular monthly payments.
Sometimes, you may not be able to make the payment by the due date. This will almost always lead to interest being added, which will increase the amount of that particular payment. Late payments can lead to a significant increase in the set's purchase price.
Credit Rating : Negative Effect
Your credit rating will be affected in the same way that paying on time for a TV will improve your credit rating. Missed payments, which accumulate interest, or default (failing to repay the entire amount agreed) will also have a positive impact on your credit rating. This will make it harder to obtain finance deals for future purchases, and could increase the interest rates on any deals you might be offered.
Many finance deals offer insurance payment protection. This means you can pay slightly more to insure yourself against default. If you are unable or unwilling to repay your loan due to unforeseeable circumstances, the insurer will pay for it.
Before you sign up for insurance, make sure to verify the conditions under which your loan will be covered by an insurer. Insurance will not cover every situation.
Who Offers TVs for Finance?
Almost all major high-street retailers offer financing deals for 4K HDR TVs and Smart TVs. Mail-order catalogs are available that specialize in offering goods on credit and make it easy for those with lower credit ratings, to purchase items on finance.
You will also find many deals from online retailers. However, it is important to verify that the FCA (Financial Conduct Authority) covers an online retailer. Online fraud related to credit offers is especially prevalent.
Preparations before Purchasing a TV On Finance
Smart TVs are becoming more popular in home entertainment. Television is an integral part of many people's daily lives. A staggering 42% of UK households own at least one smart TV set. Finance may be an option to purchase the TV you want.
These are some things to consider before you sign any deal.
Which TV model would best suit my needs?
It's worth researching the technical features and functions of your TV set so that you don't spend more money on things that are not necessary. Ask your retailer or do some online research to find out the differences between LED, LCD and Plasma TVs.
Picture quality
Your next TV purchase will be determined by screen resolution and processing time. What is 4k? 4K Ultra HD TVs offer greater detail than FullHD 1080p, and a higher resolution picture. Many TV models can also enhance full HD images to 4K. HDR TVs offer better contrasts, more transparency and a wider color palette for authentic pictures. Let me know what 4K video is best for ultra HD TV. Although ultra high-definition TV is a technology that has been around for many years, it has yet to catch on. As more content is discovered every day, this will change.
Take into consideration the Screen Size
You should consider the size of the screen that you would like and the area you plan to use the TV in.
Check the number of sockets
You will need to determine how many HDMI sockets are required in order for you to use the features of your TV.
Make Additional Purchases
You should think about the additional costs you might need to make in order to access features like 3D.
What's the Financing Deal within Your Budget?
Be sure to consider your budget before you sign any finance agreement. Even though you pay smaller monthly payments, the final cost of the TV will still be the same as the advertised price. In many cases, the interest payment will make you pay more. This could be significant for some deals.
Are they LED or QLED?
The impact of screen technology is also significant. Tell me OLITE! OLED TVs are also thinner than LEDs because they use less power. Could you please list some facts about QLEDs QLED Televisions are equipped with films of particles that control the output of colour on the televisions, ensuring sharp images. You will get a 100% color volume and more colours. HDR video is therefore more interesting because your image will be dense. How do LEDs work The back screen of an LED TV screen is illuminated by LED TV screens.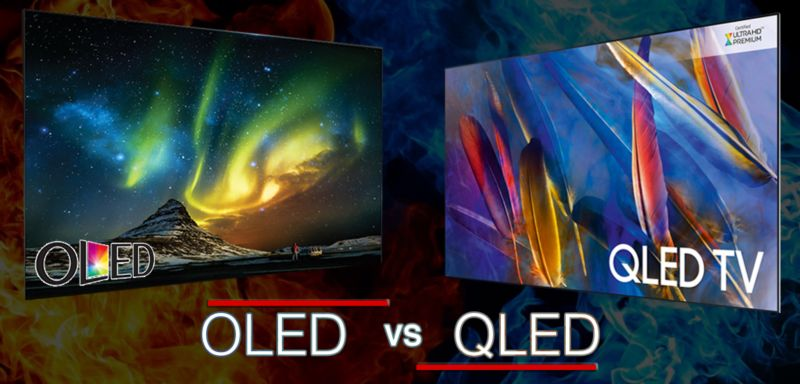 Summary
This article will provide all the information you need to make an informed decision about whether or not to finance a TV. This information includes the types of finance available and what it takes to buy a TV on finance.
We offer advice about the potential advantages and disadvantages of financing TVs. We also provide a guideline on how to find the best deals for you.
This article offers some tips on how credit scores can affect your ability access to finance. It also advises caution before you accept any offer. A brief guide has been provided to help you understand what to do when financing a TV. We hope this helps you make an informed decision.
FAQ
Can I finance a TV with bad credit?
Television companies offer loans to people with bad credit records without checking their credit rating. These companies may require more information from customers and will often offer higher interest rates than the usual, sometimes even higher, rates. Make sure the FCA has approved financing for television sets.
Do I really need HDMI 2.1?
To use 120FPS technology, you will most likely need an HDMI 2.1 TV. The majority of TVs are limited to 30 frames. Additional features such as HDMI 2.0 or 12 kHz are available for high-speed gaming. HDMI 2.1 offers dynamic HDR and increased bandwidth. It's unnecessary to install HDMI 2.0 in a console. This will allow you to easily see the difference in display.
How I can get a credit report?
Customers may need to provide different amounts of information in order to apply for a loan. Customers may complete the form to describe their name, birthdate, permanent address, and possible work status. To verify your identity or passport, you may need documentation such as proof that you are a resident like a utility bill or ID. You may be asked by companies if you have any documents they require.
What is the best option?
We researched financing options that did not take into consideration the current situation in our region. We felt this was unfair. Everyone can receive a monthly free pay TV, no matter what credit they have. We can make other decisions because TV rentals do not require a finance agreement. For all credit issues, we have credit cards.